Herbal Connections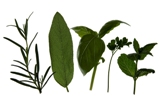 Welcome to the Herbal Connections website. The site currently includes our extensive range of the Herbs, Spices and Pure Essential Oils and Fragrance Oils, as well as some of our most popular Kitchen Gadgets and Gift Sets.
All our ingredients and raw materials come from well established, reputable sources and are not tested on animals.
We hope you will like the range of items currently available. If you would like to see more of our range, please visit us at any of the events listed in the Events section (at the top of this page). We are still booking more events and will be updating this information as soon as possible.
NEXT EVENTS -

Saturday November 12th - Abergavenny Craft Fair - Market Hall
We will continue to update the Events Page for 2016 as soon as any dates are confirmed.
COMING SOON - NEW TEA BLENDS AND NEW SALT BLENDS

Payment - Website - We currently use PayPal. If for any reason you do not want to use this method of payment, we are happy to accept personal cheques made payable to Herbal Connections (please write your cheque guarantee card number on the back). We will despatch your order once the cheque has cleared.
Events - Cash only (sorry!).
Carriage Charges - for full details, see our Terms and Conditions