Herbal Connections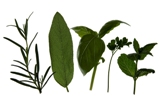 Welcome to the Herbal Connections website. The site currently includes our extensive range of the Herbs, Spices and Pure Essential Oils and Fragrance Oils, as well as some of our most popular Kitchen Gadgets and Gift Sets.
All our ingredients and raw materials come from well established, reputable sources and are not tested on animals.
We hope you will like the range of items currently available. If you would like to see more of our range, please visit us at any of the events which will be listed in the Events section (at the top of this page) as soon as they are confirmed.
WE WILL UPDATE THE EVENTS PAGE AS SOON AS EVENTS ARE CONFIRMED.

CORONAVIRUS - WE ARE MONITORING CLOSELY AND WILL FOLLOW GOVERNMENT GUIDELINES AND EVENTS ORGANIZERS' DECISIONS. PLEASE HELP US TO KEEP EVERYONE SAFE BY FOLLOWING ANY NEW WAYS OF WORKING THAT WE HAVE TO APPLY.

IF YOU ARE PLANNING TO VISIT ONE OF THE EVENTS WE TRADE AT, PLEASE CHECK OUR EVENTS PAGE, WHICH WILL BE UPDATED REGULARLY.
NEXT EVENTS
TO BE ADVISED

Payment - Website - We currently use PayPal. If for any reason you do not want to use this method of payment, we are happy to accept personal cheques made payable to Herbal Connections (please write your full name and address on the back). We will despatch your order once the cheque has cleared.
Events - WE CAN NOW TAKE CONTACTLESS PAYMENTS (mobile signal permitting)

Carriage Charges - for full details, see our Terms and Conditions
CHRISTMAS POSTING
We recommend placing orders by Monday 13th December to allow for any delays in the postal system.

We will continue to accept orders after this date but they are less likey to arrive before Christmas.
Privacy Policy - for full details, see the relevant section in our Site Documents.