Herbal Connections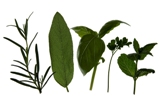 Welcome to the Herbal Connections website. The site currently includes our extensive range of the Herbs, Spices and Pure Essential Oils and Fragrance Oils, as well as some of our most popular Kitchen Gadgets and Gift Sets.
All our ingredients and raw materials come from well established, reputable sources and are not tested on animals.
We hope you will like the range of items currently available. If you would like to see more of our range, please visit us at any of the events which will be listed in the Events section (at the top of this page) as soon as they are confirmed.
NEXT EVENT -

Thursday 20th December - Abergavenny Market - Market Hall - to be confirmed

Friday 21st/Saturday 22nd/Monday 24th - TO BE CONFIRMED

CHRISTMAS POSTING DATES: Royal Mail's last posting date for 2nd class is Tuesday December 18th. To meet this we need to receive your orders by Monday 17th latest. We will despatch after this date but orders are more likely to be held up in the postal system.

CHRISTMAS/NEW YEAR HOLIDAYS 2018 - We will close on Friday December 21st and re-open briefly on December 27th and 28th. We will then be closed from 2.00 p.m on Friday December 28th and re-open on Monday January 7th. The website will still accept orders during this period but those orders will not be despatched until after January 7th.
Payment - Website - We currently use PayPal. If for any reason you do not want to use this method of payment, we are happy to accept personal cheques made payable to Herbal Connections (please write your full name and address on the back). We will despatch your order once the cheque has cleared.
Events - Cash only (sorry!).
Carriage Charges - for full details, see our Terms and Conditions
Privacy Policy - for full details, see the relevant section in our Site Documents.